Former producer
High grade & bulk tonnage targets
100% owned
Adjacent to a development project
~4600 hectares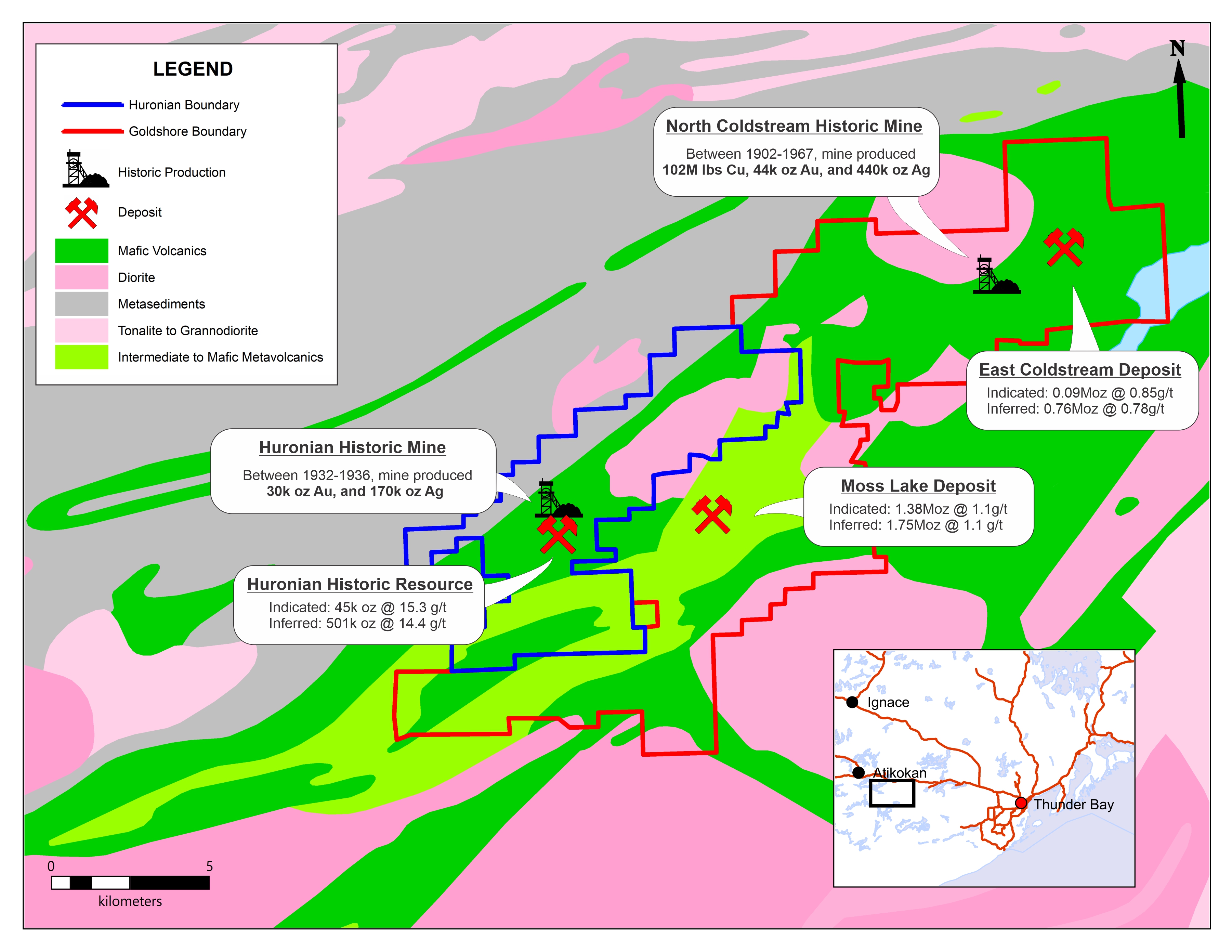 Huronian Gold Trend
High grade & bulk tonnage targets
Known zones open at depth
Untested strike extents
Historic Resource1
44,592 oz Au @ 15.3 g/t Au Indicated
501,377 oz Au @ 14.4 g/t Au Inferred
1Minescape, 1998. The resource estimate presented for the Huronian Project is historic in nature. Kesselrun Resources' qualified person has not completed sufficient work to confirm the results of the historical resource. Kesselrun Resources is not treating this as a current mineral resource but is considering it as relevant as a guide to future exploration and is included for reference purposes only. Further drilling will be required by Kesselrun Resources to verify the historic estimate as current mineral resources.
Moss Gold Trend
Southwest extension to Goldshore Resources' Moss Lake Gold Deposit2
1.38M oz Au @ 1.1 g/t Au Indicated
1.75M oz Au @ 1.1 g/t Au Inferred
2Geology interpreted by Government of Ontario and Kesselrun Resources mapping. NI 43-101 compliant resource estimate of 40 million tonnes at a grade of 1.1 g Au/tonne (1,377,300 oz Au) Indicated and an additional 50 million tonnes at a grade of 1.1 g Au/tonne (1,751,600 oz Au) Inferred (Moss Lake Gold Mines NR February 20, 2013).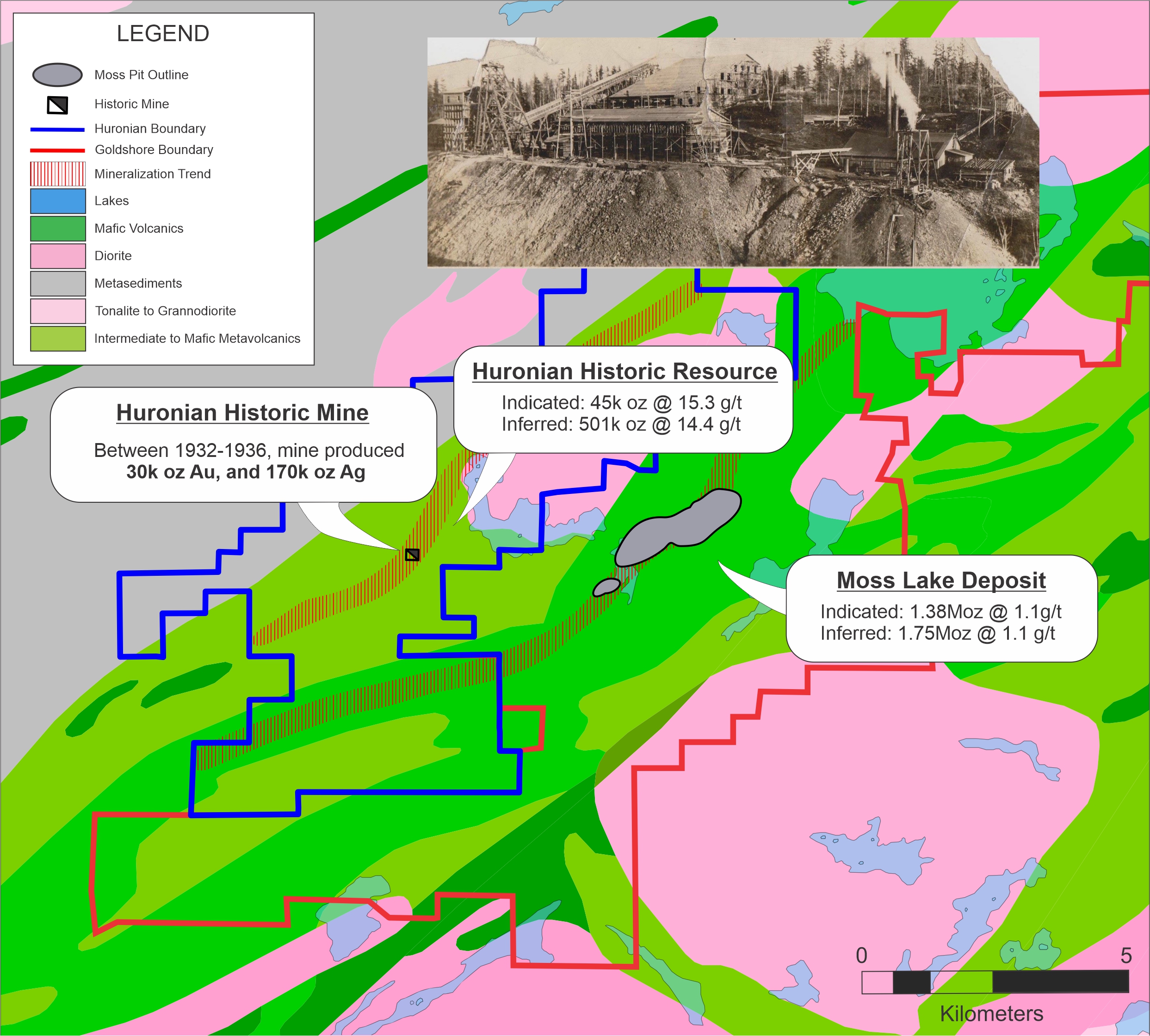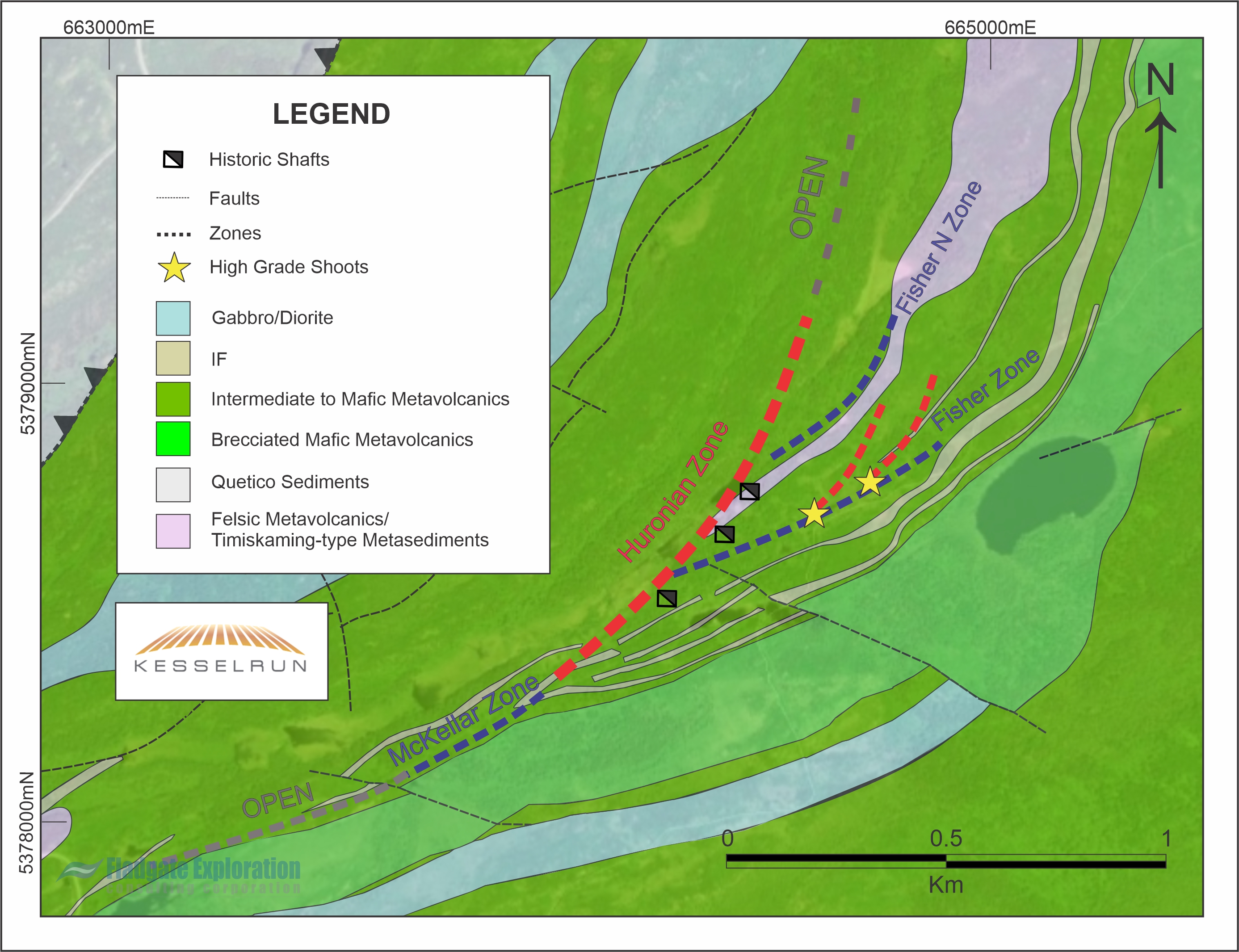 Fisher Zone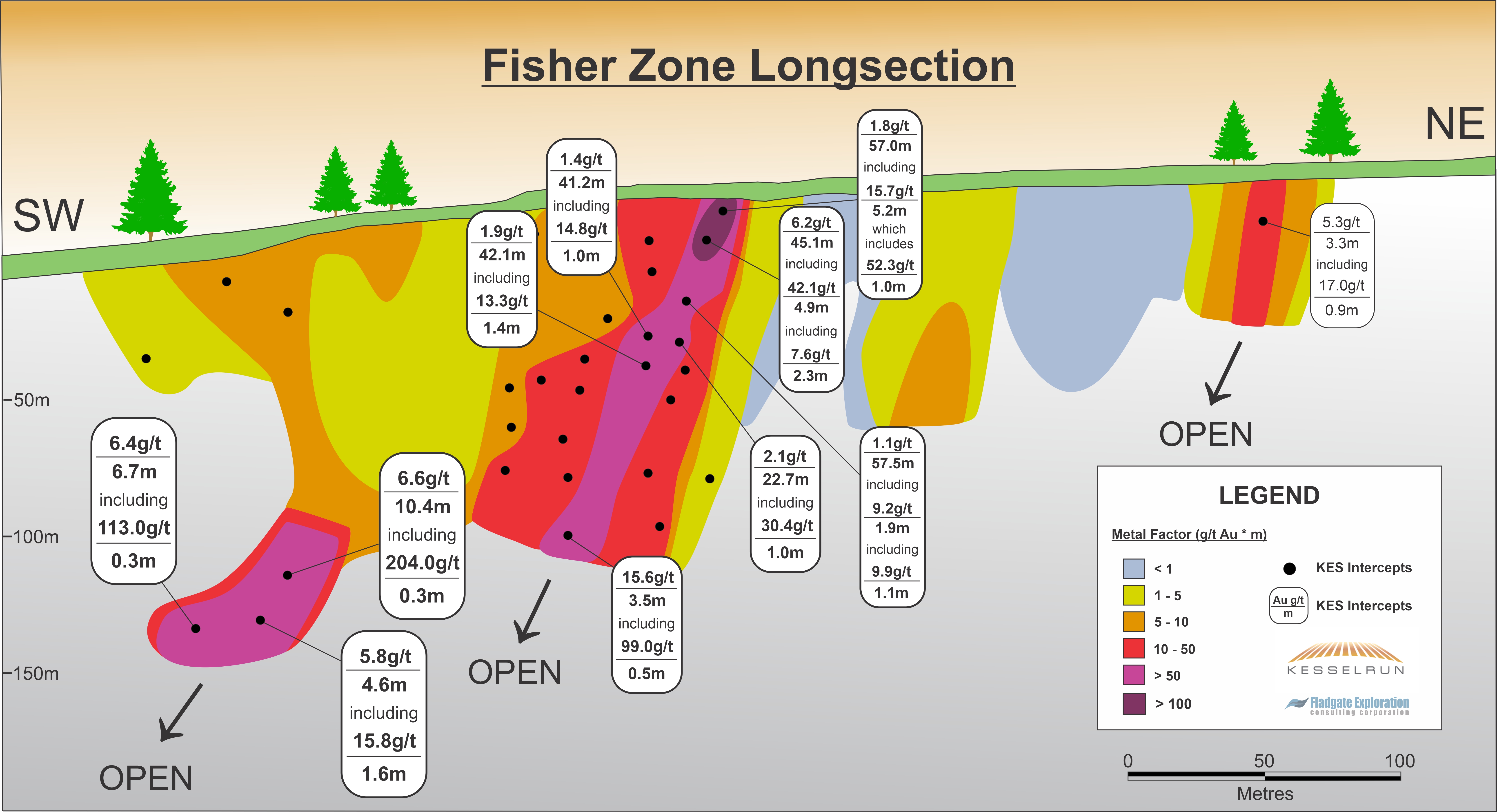 Huronian Zone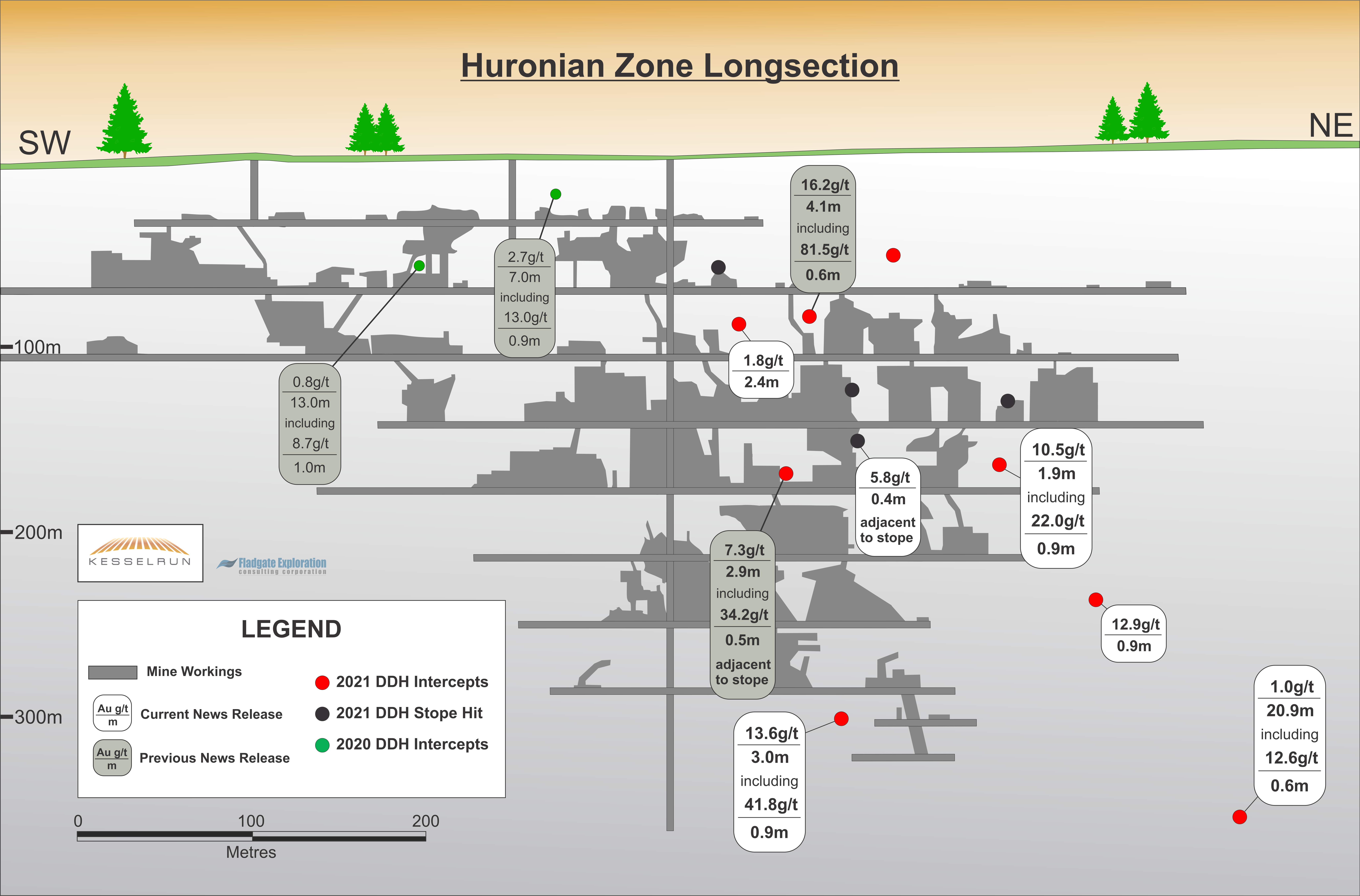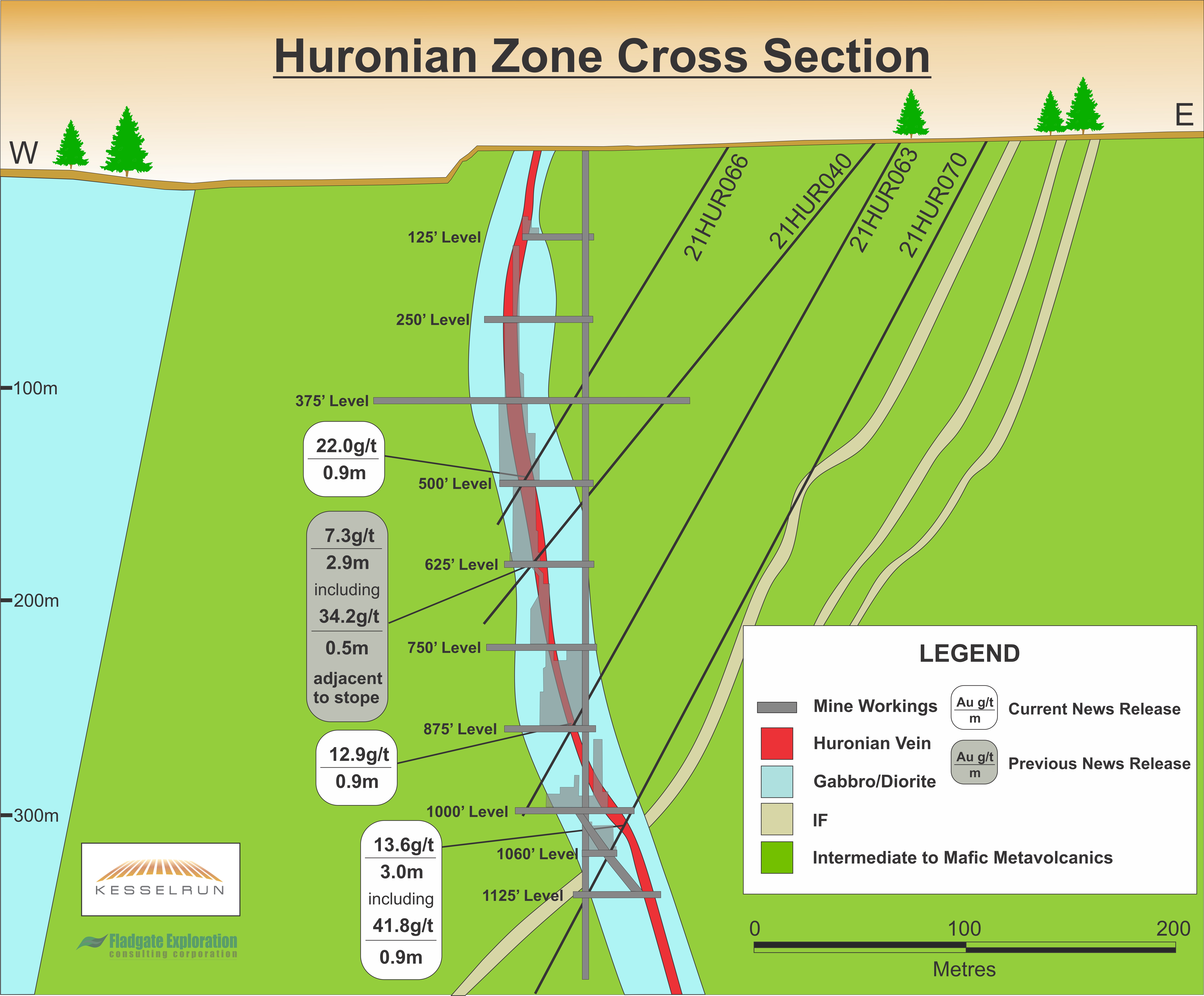 McKellar Zone